November 7th: Play Games. Heal Kids.
Are you a gamer? We need you!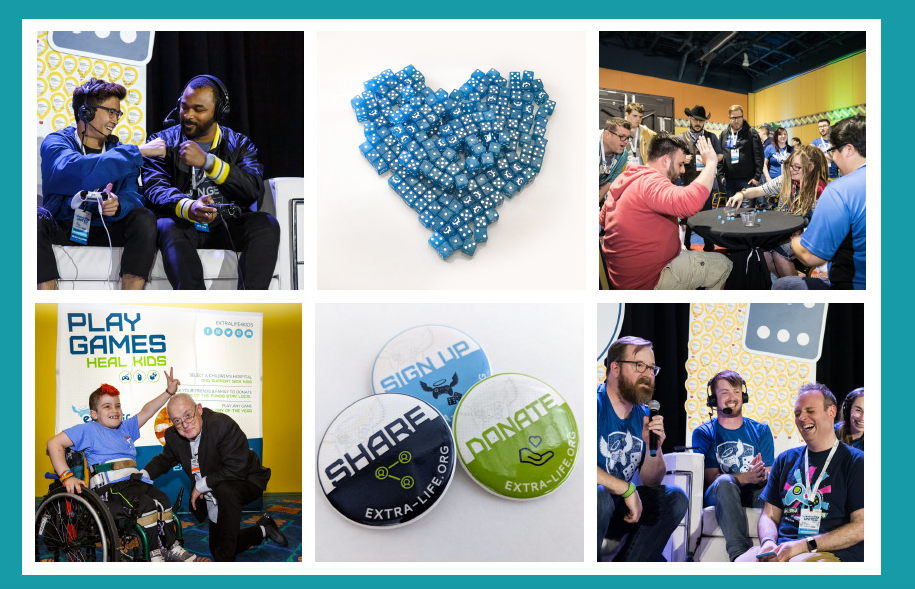 On November 7th, Extra Life is making a huge impact on sick and injured children in San Diego & beyond. Together, the gaming community can help kids just be kids again rather than worrying about scary needles or nights away from home.
Extra Life uses all types of gaming (video games, tabletop games, you name it) to fundraise for the kids. Here's how you can fundraise for the kids who need YOU at Rady Children's:
Stream or post about it virtually from the comfort of your home with friends and family!
Host or join gaming marathons with your crew! Don't have time for a full 24 hours? Make it a gaming sprint for whatever amount of time you can manage!
Ask your company to host a virtual game night! Learn from our #1 corporate team Apple San Diego and rise to the top, for the kids, with your colleagues!
If you'd like to learn more about Extra Life in your area or have crazy gaming ideas you'd like to try out, register for free at extra-life.org & select Rady Children's Hospital. See how YOU can help turn tournaments in your area into local fundraising traditions, for the kids.
For more questions or more information, reach out to Casey Birkdale at Rady Children's at  858.966.8089 or CBirkdale@rchsd.org.
In the meantime, let's give a HUGE virtual round of applause to our TOP 10 Extra Lifers so far in 2020!