Pride Month: How Our Hospitals Serve the Needs of LGBTQ+ Youth
Children's Miracle Network Hospitals recognizes LGBTQ+ youth face unique barriers in receiving care and is committed to addressing these inequities. Throughout #PrideMonth, we will feature some of our member hospitals and the work they do to care for and be allies to the LGBTQ+ community. 
First up, the Gender and Sexuality Clinic at Children's Hospital of Philadelphia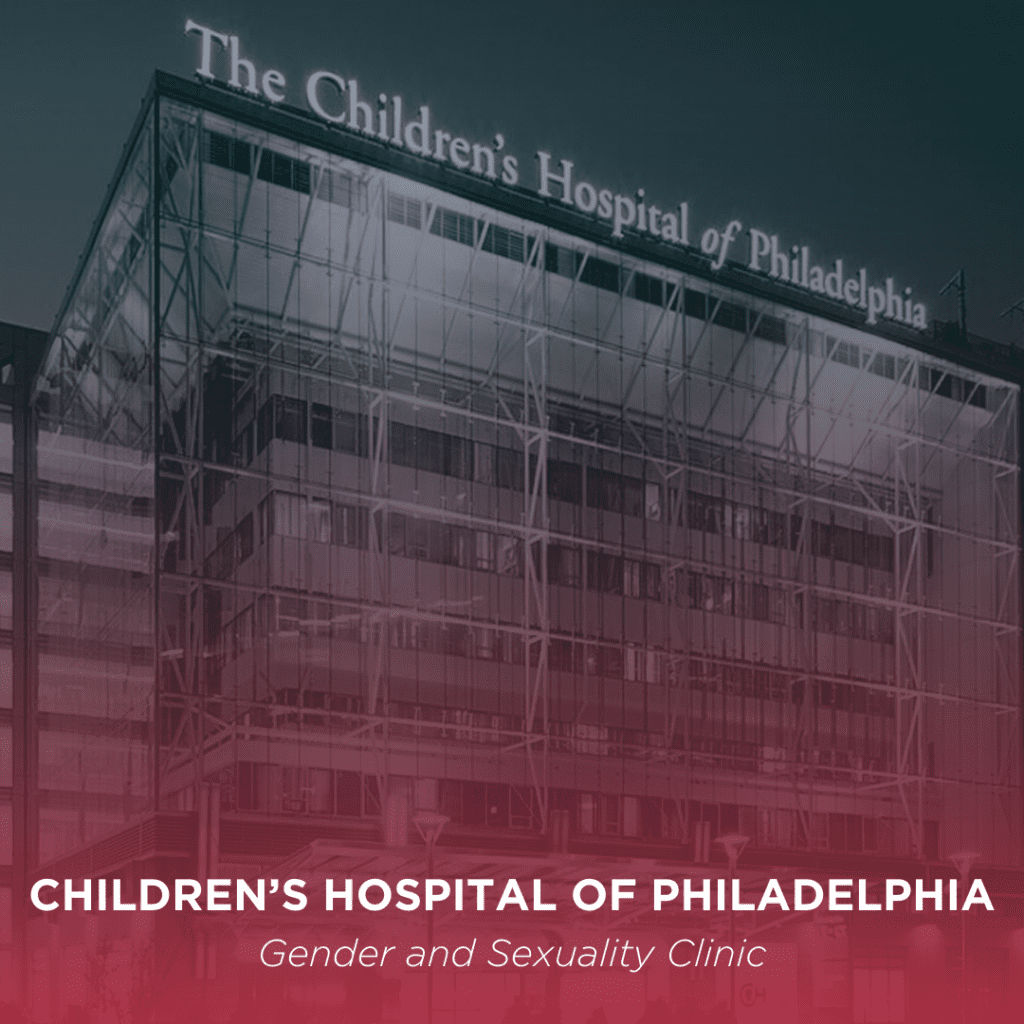 The Gender and Sexuality Development Program offers psychosocial and medical support for gender variant, gender-expansive and transgender children and youth up to age 21 and their families. Our multidisciplinary team, led by Nadia L. Dowshen, MD, and Linda Hawkins, PhD, MSEd, LPC, includes specialists in gender identity development from Social Work and Family Services, Adolescent Medicine, Endocrinology, and Behavioral Health. We work with your family to best meet the needs of your child or youth who is transgender, gender-variant or gender-nonconforming. We also provide consultation and training for providers and organizations interested in learning how to better serve the needs of gender-variant youth.
---
Donations to Children's Miracle Network Hospitals can enhance the lives of LGBTQ+ patients' families by helping to create an inclusive environment for all kids and families to thrive. Our next #PrideMonth hospital feature is:
Cincinnati Children's Hospital Medical Center – Adolescent & Transition Health Clinic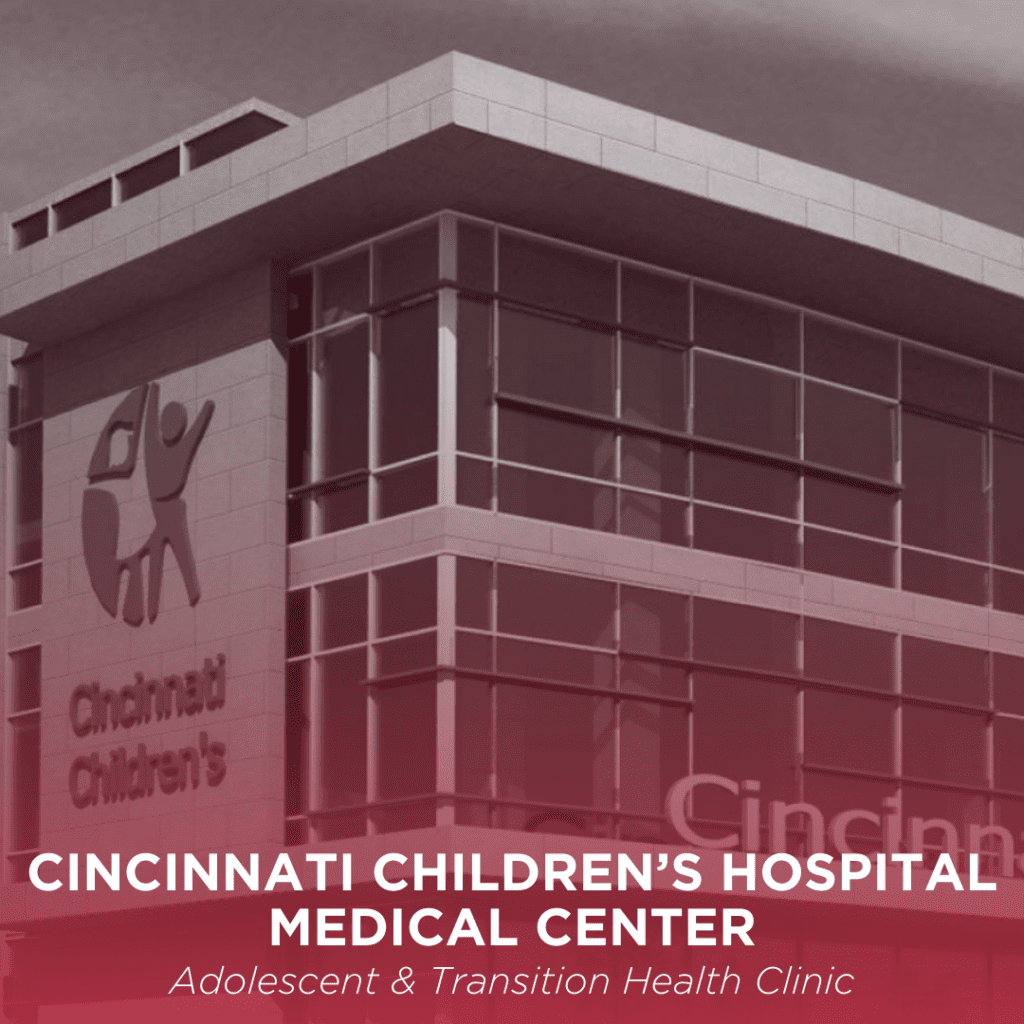 The Transgender Health Clinic at Cincinnati Children's provides an accepting atmosphere and services for patients 5-24 years old. Their team of specialists is in a unique position to provide medical and psychosocial support for these children and their families.
---
LGBTQ+ youth are traditionally underserved and are, along with their families, looking to pediatric providers for guidance, education and care.
Rady Children's Hospital – Center for Gender-Affirming Care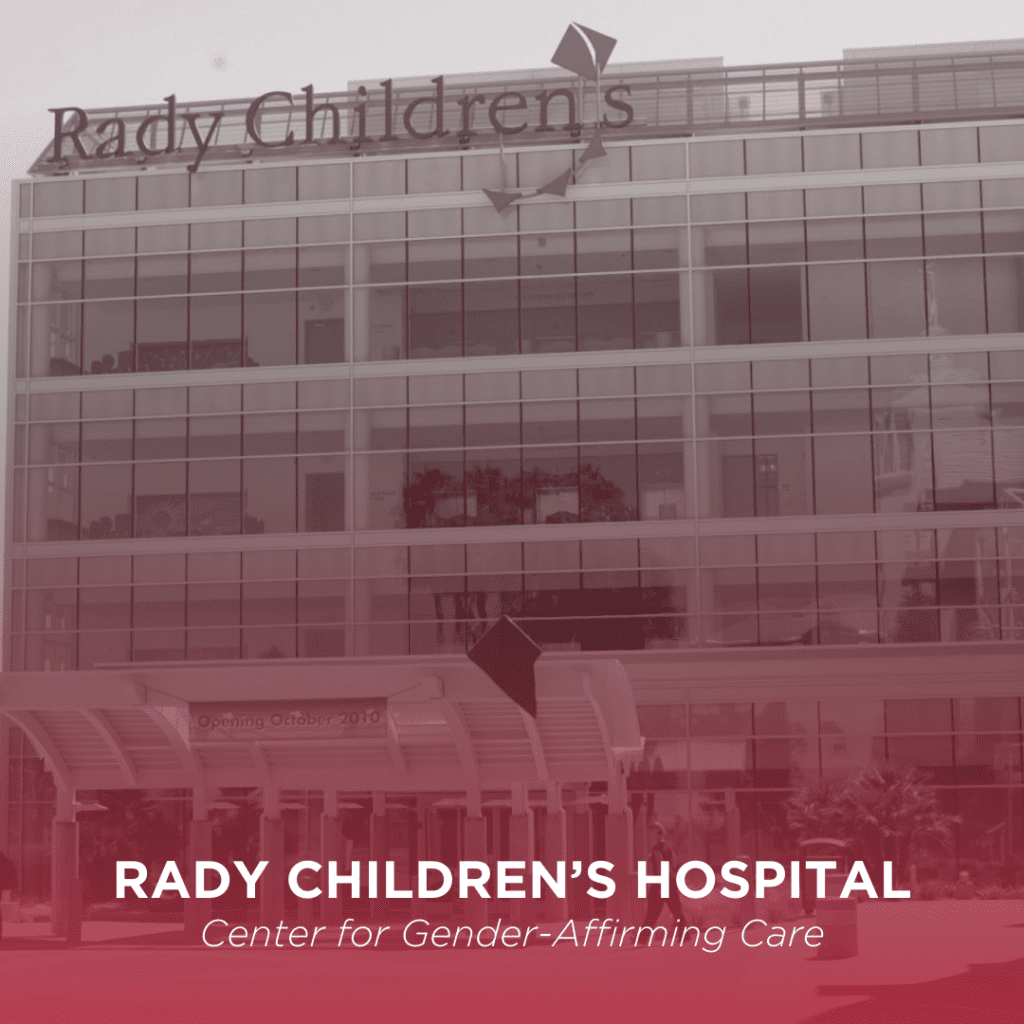 The Center for Gender-Affirming Care, under the direction of Program Director Bixby Marino-Kibbee, LCSW, and co-medical directors Maja Marinkovic, M.D., and David Inwards-Breland, M.D., treats children, adolescents and young adults with gender dysphoria and related health care needs. We strongly believe that all youth deserve to have a medical home at Rady Children's Hospital-San Diego.
---
According to the American Academy of Pediatrics, "the presence of stigma from homophobia and heterosexism [in the pediatric healthcare environment] can lead to psychological distress, which may contribute to an increase in risky behaviors." In light of this, we are pleased that the Human Rights Campaign named 18 of our member hospitals as LGBTQ+ healthcare equality leaders. One of those hospitals, UPMC Children's Hospital of Pittsburgh.
UPMC Children's Hospital of Pittsburgh – Gender and Sexuality Development Program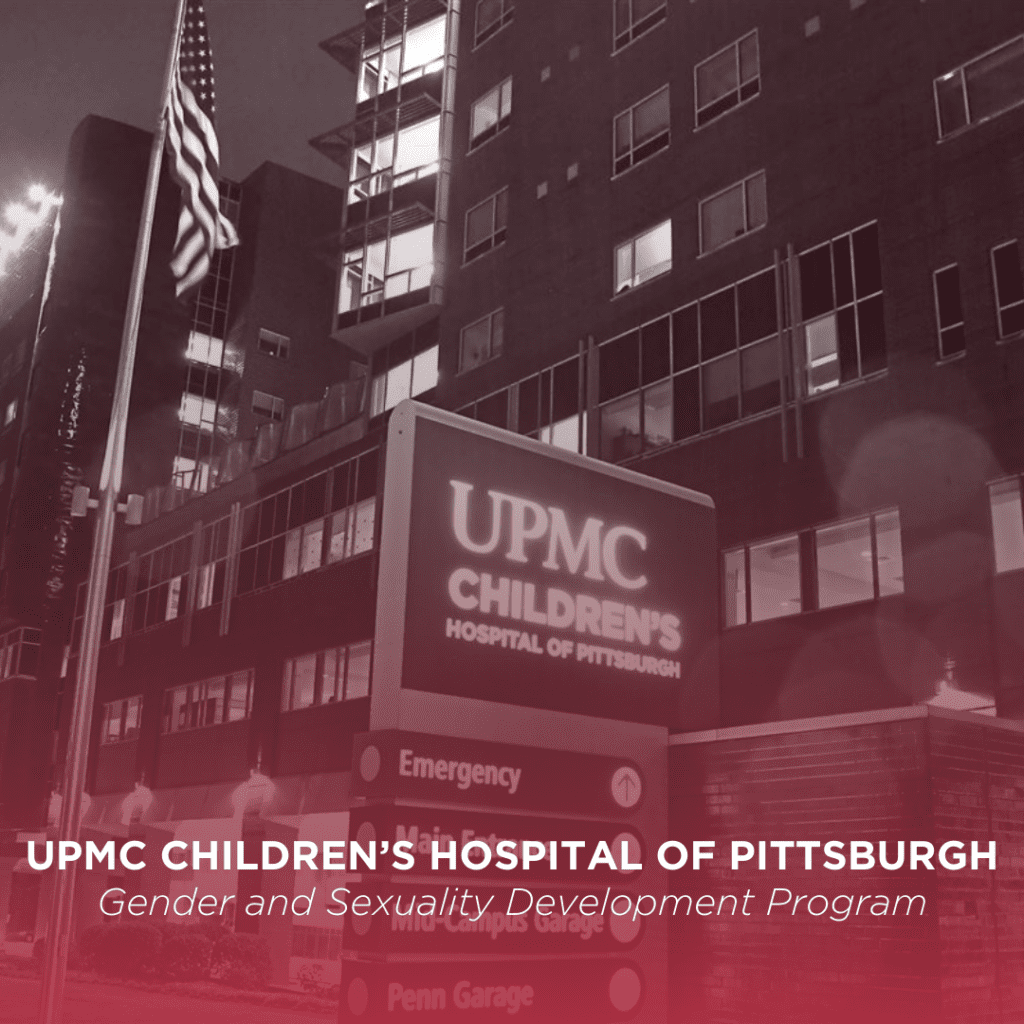 The Gender and Sexual Development Program is an integrated and coordinated collaboration of the:

Division of Adolescent and Young Adult Medicine
Pediatric Endocrinology
Behavioral Health
They serve children and youth (up to age 26) with questions around gender and sexual identity development and transgender care.
---
You can change kids' health and change the future for kids treated at Children's Miracle Network Hospitals by giving today!